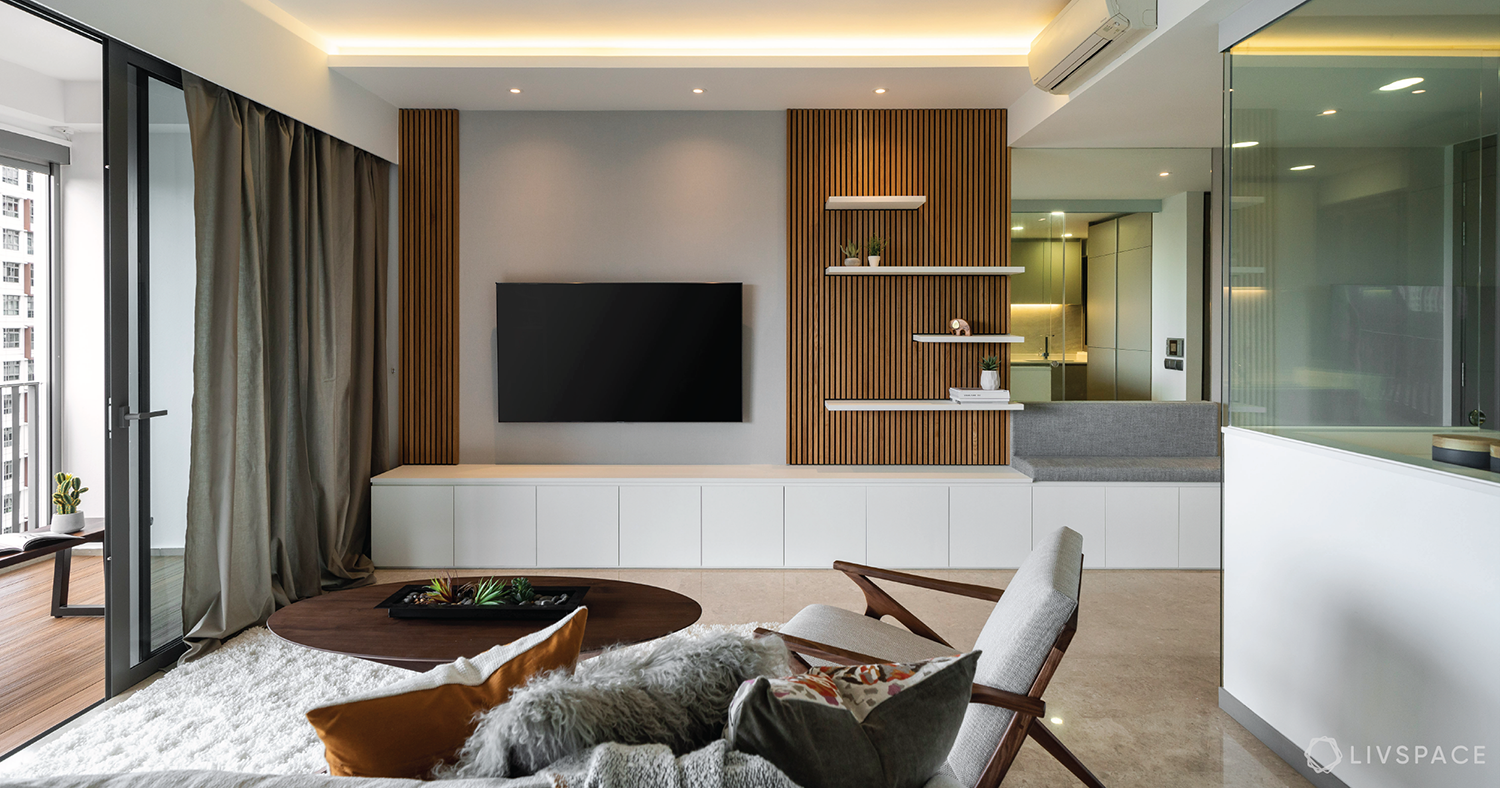 Our homes change with the seasons, whether it is a change of duvet or storing garden furniture. These adjustments change the function of our living spaces. Some residents will even change their home's design, refreshing aesthetics to match new climates, replacing live flowers with dried and autumnal alternatives or throws with thicker, woollen blankets.
As we approach winter, it's time to adapt our properties to the cooler weather, making them cosier and snug. By doing so, we are able to make rooms more comfortable, creating an atmosphere that not only ensures residents are kept warm but also excited too, knowing that the season's best cheer is to be enjoyed at home. Here are five of the best and most popular examples.
Exposed Woods
Organic and natural materials, such as wood, have been increasingly popular for a few years. This is partly for reasons of sustainability, and partly because of the Scandinavian interior design trends that celebrate simple aesthetics, those conducive to hygge.
For homes during winter, exposed woods provide a feeling of cosiness. They create an aesthetic of rustic and rural cabins, while also being a great insulator, providing a degree of warmth to spaces.
Thick Fabrics
Winter is the time to celebrate being wrapped up. Furniture should be equipped with plush and warming fabrics, such as blankets and cushions that are rich with autumnal aesthetics. Be sure to move away from artificial materials and embrace natural fibres, from wool and cotton to velvet and flannel. These will not only do a much better job at retaining warmth but they'll also be much kinder to your skin and the environment.
Cosy Nooks
Winter is a time to carve out new spaces. Some will establish reading nooks in the living rooms, piling candles and books beside welcoming cushions, while others will turn to their garden log cabins, creating snug dens that peer out to the rain and wind.
However you achieve it, dividing rooms into smaller sections helps a living space to not only feel cosy but ensures it is kept warmer too. Smaller spaces require less heating and can even save residents money on bills!
Darker Shades
Part of feeling cosy is being surrounded by the right colour palette. Those shades and tones that might feel heavier during the summer sunshine are greatly valued during winter. Dark blues and greens, as well as deep reds and fiery oranges, all capture the season of falling leaves and grey skies.
If you're thinking of introducing new furniture and decor to a space, or even repainting, then consider colours from the seasons' spectrum, from the warmth of falling leaves to the brilliance of cosy reds.
Look To The North
Take inspiration from countries that experience colder and harsher weather more often. From the thick knitwear of Scottish isles to the candles and colours of Norwegian apartments. These northern aesthetics are built around supporting wellbeing, warmth, and happiness during the long and cold winters, making them the ideal inspiration for your home during winter.